A Message from the KSAR President
| A Message from the KSAR President
Home > KSAR > A Message from the KSAR President
Greetings from the KSAR President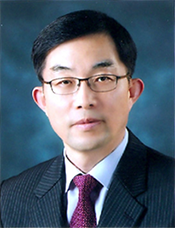 Dear Respected KSAR Members,
It is a great honor for me to be inaugurated as the president of the Korean Society of Abdominal Radiology (KSAR). I extend my deepest gratitude to all members for giving me this great opportunity to serve our Society. I also fully realize the heavy responsibility that is entrusted in this role to fulfill our Society's important and rigorous mission. In this regard, on behalf of all KSAR members, I would like to express my deepest appreciation and respect to our former presidents and board members for their dedication over the years.
As I accept this honorable position, I would like to encourage young radiologists to play a leading role in the world of abdominal radiology to be a truly distinguished gastrointestinal radiologist. In order to achieve this, I will concentrate my efforts on fully supporting and nurturing talented young radiologists nationwide, helping them become world leaders in their field.
The medical environment we belong to is no exception to rapid and uncertain changes, sometimes presenting us with difficult obstacles. We, however, will overcome those difficulties together with the continuous efforts of society, active participation and devotion of KSAR members and the implementation of suitable policies.
Last but not least, I will do my utmost to further develop KSAR into a well-respected association in the world that contributes to both the local and global development of abdominal radiology. In order to do this, your advice and support is very important to me. Please feel free to contact me to discuss any ideas, suggestions or difficulties.
I wish all our honorable KSAR members ongoing success in the field of abdominal radiology and ask for your continuous support and active participation in our Society.
Thank you.
June 1, 2018
President, Korean Society of Abdominal Radiology
Jae-Joon Chung, M.D.